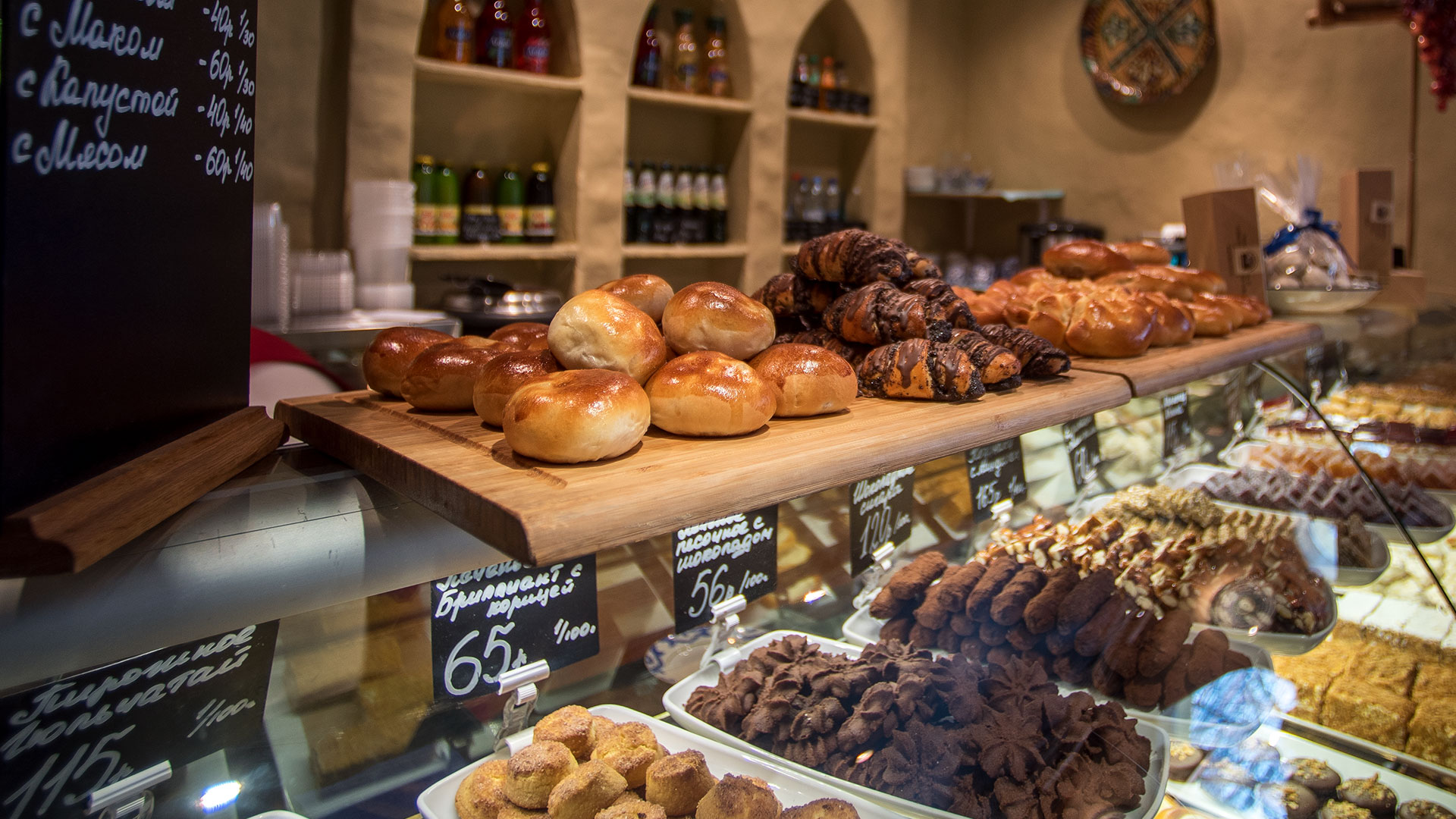 Shop cooking
Our delicatessen, which is a part of the restaurant complex now, was created after the opening of Uzbekistan restaurant.
Only in 1968 on the place of today's delicatessen a one-storeyed metal construction was built as an annex to the former banquet hall. At that time only cheburek pies and half-finished products were sold in there. Old employees who have been working in the restaurant for more than 30 years say that cheburek pies were very popular among Moscow residents as they were prepared with fresh mutton following the old good recipes. After the opening of the delicatessen in order to separate client flows and to reduce queues a famous small window at the side of the shop was opened to sell only cheburek pies wrapped in paper bags.
The delicatessen worked this way till 1997 when it was closed due to the restoration of the restaurant. Only in December 2003 after the complete restoration a modern shop in Neglinnaya St. was opened. It differs greatly from the former one by the assortment of products, drinks, half-finished and ready-to-serve meals.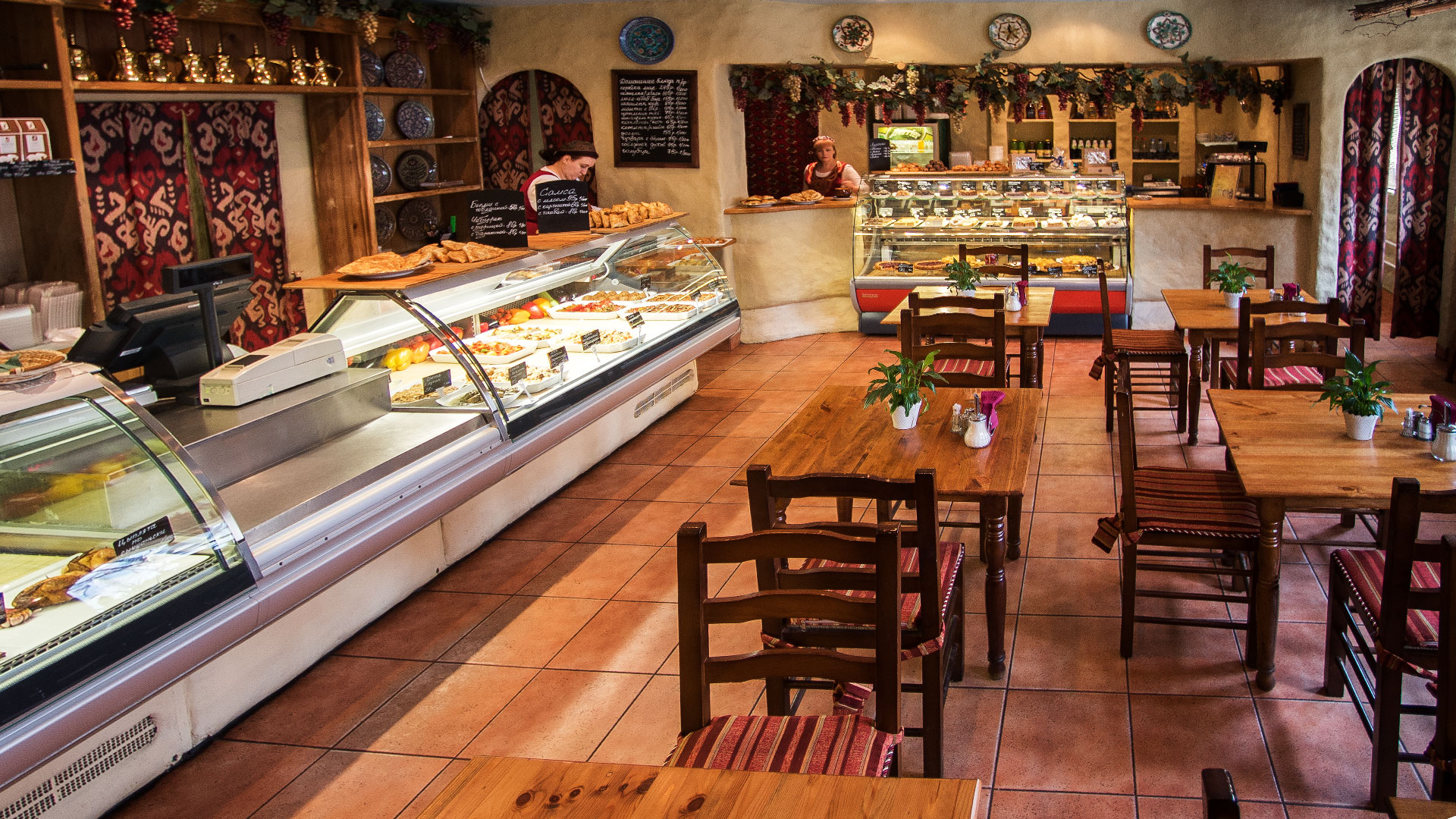 Shop cooking
Our delicatessen is not only a shop where you can buy choice fruits and vegetables, rare sorts of tea or coffee and other products of the restaurant's best suppliers but also a place where you can buy unique gift sets of spices for pilaf or half-finished products for different national dishes carefully prepared by our chefs.
The menu includes a great variety of starters and salads, main courses (stuffed cabbage, dolma, chicken wings and legs, rissoles, meat-balls, oriental dumplings, solyanka soup, grilled fish, cow-heel, etc.), pastry (pies, flatbread, vatrushkas, samosa, cheburek pies, belyashes, pancakes), desserts (jams, Turkish delight, baklava, Arabic sweets, nuts-and-honey bars, cakes). Prices are much lower than those in the restaurant: for example, Tashkent salad in the restaurant is 460 RUB per 150 g and in the delicatessen it is 590 RUB per 1kg.
Besides, today our delicatessen is also a café with good prices where you can order a table d'hôte meal or separate cold and hot dishes as well as enjoy our exquisite pastry with a cup of Arabic coffee.
You can take away all the pastry and dishes as well as our famous cheburek pies.
127051, Moscow,
Neglinnaya st., 29
TABLE BOOKING:
+7 (495) 623-05-85;
+7 (495) 624-60-53;
+7 (495) 625-32-84
ONLINE BOOKING
Personnel department: +7 (495) 621-38-33
Fax: +7 (495) 623-24-69
e-mail: info@uzbek-rest.ru